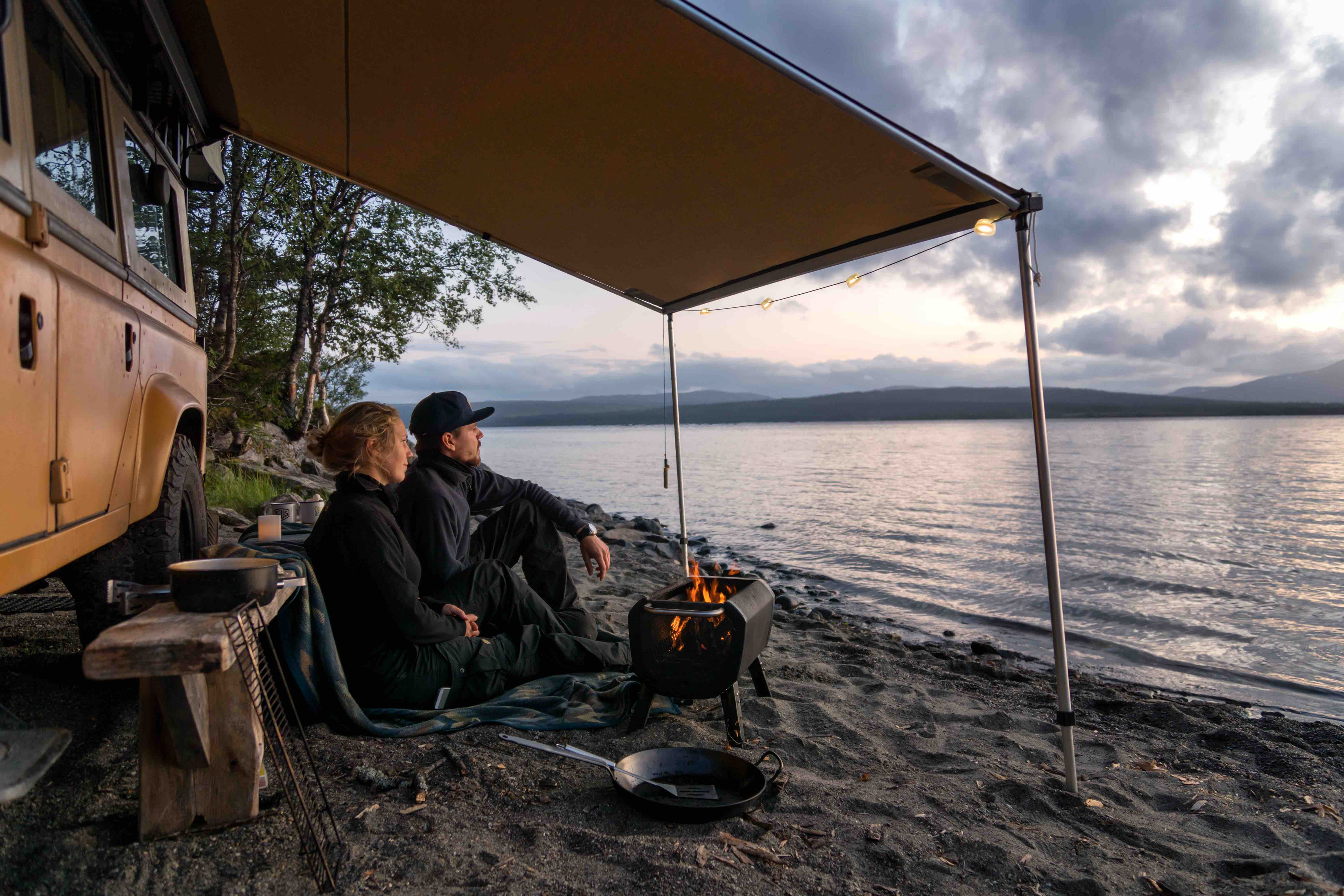 'The idea of wilderness needs no defense, it only needs more defenders' 
Hi! 
We are Malin & Jasper,
a Swedish-Dutch couple
 traveling Europe in our self-converted 
1984 Land Rover One-Ten. It was during 
a trip to New Zealand back in 2016 where we fell in love with the idea of overlanding. On arrival, we rented an old Nissan Sunny and drove to an outdoor shop straight away to buy the necessary camping gear for our one month adventure. The Nissan was far from perfect for this type of trip, but it sufficed and we loved the freedom, the lifestyle and everything else about it. Later on, we traveled through California with a rental RV and back home, we bought ourselves an old Volvo 245 that took us on many weekend camping trips and it became even more clear that this was our favourite way to travel!
When we started making new travel plans while working and living in The Netherlands, we couldn't stop thinking about how much we would love to live on the road in our own, fully equipped vehicle. So, we took a big leap of faith and 

changed

our everyday live, quit our jobs and started living our dream. We bought an old rusty Land Rover and spent the next 6 months converting it into our home on wheels, equipped with everything we'd need to explore Europe. 
Over the years, Jasper 

developed a strong passion for photography and we wanted to share both our pictures and experiences with whoever might be interested, so that's how Us and the Landy was born. Hoping to inspire people that everyone can realise their dream of living on the road!