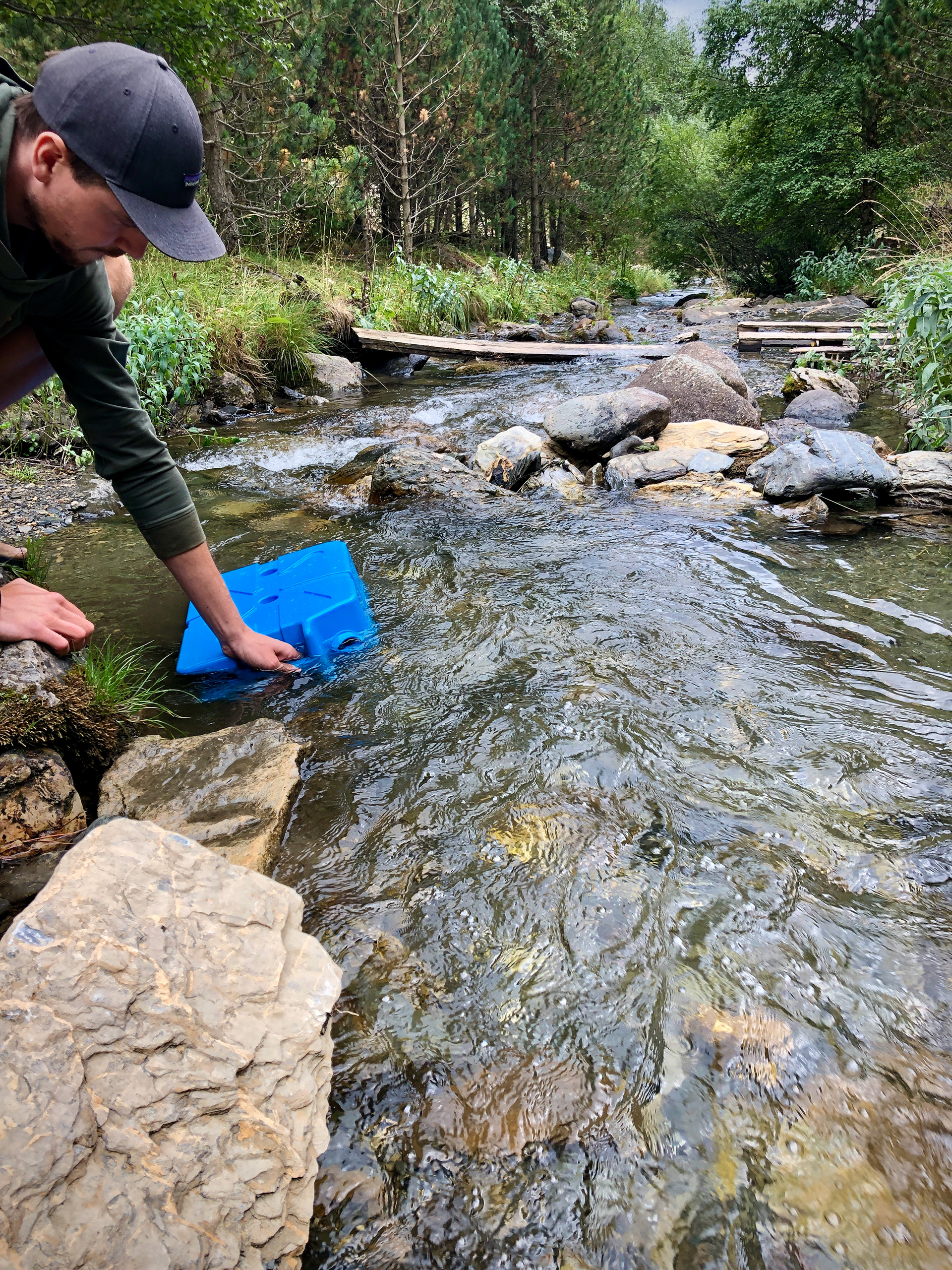 Clean & Safe Drinking Water
With the addition of our Lifesaver Jerrycan we will never have to worry about clean & safe drinking water again. For our first trip in Scandinavia, we knew beforehand that the water in Scandinavia is very clean and we would be able to drink it straight from the source. But drinking from our own system with the tanks didn't feel very safe. We always had to keep track on how long the water had been stored and had to replace it if it had been too hot in the car or not been used within a safe period. For our trip to the South this would only increase and we started to reconsider our system for drinking water.  
So we started to look for alternatives, preferably it had to be a separate system, so we could continue to use our current system for all other water needs other than drinking. It would need a very durable filter to be able to use almost any source and it must be big enough so we could last a couple of days without a refill. 
After a quick search online we came across the Lifesaver Jerrycan and this would be exactly what we needed! This 20L jerrycan has its own built-in filter which removes 99,99% of protozoa, bacteria, viruses and even dirt from rivers or lakes, and provides us with instant safe drinking water. With this filter we can purify 10.000L of water before we have to replace it. The jerrycan is very durable and built to withstand harsh conditions. And if something would ever break, all parts are easy replaceable. After using it for some months now, we could not imagine being without it anymore. With the added 20L of drinking water and the 20L of our built-in water system we can now easily go off-grid for a couple of days. 
Built-In Water System With Sink & Tap
During earlier camping trips we did with a regular car, we always noticed how much we missed a tap and sink with running water to simply rinse things and to have a place to do our dishes. Therefore, we really wanted to come up with a smart solution for our Landy. When we went to the store to look for a suitable sink, we found out there were two problems; they were costing way more than we were willing to spent on a sink and were not available in the size we needed. So we ended up using an old stainless steel bowl from the kitchen at home. It was a perfect fit and really simple to turn into an actual sink by drilling a hole in the bottom. Initially, we connected the drain to a 10L grey water tank, but recently re-routed the drain pipe to go straight underneath the car. The reason for this change was that we wanted more fresh water capacity and removing the grey water tank to make room for another fresh water tank was the best solution. We were never really flushing anything other than dishwashing soap and toothpaste down our sink, so we figured as long as we would be using biodegradable products there would be no harm in flushing it straight underneath the car. By adding a strainer to our sink, food remains will stay in the sink and if we ever be in a situation were we wouldn't want to spill anything on the ground, we can always place a bucket underneath the drain pipe and dispose it somewhere else. 
For the tap we used a simple marine version with 12V pump and this was really easy to install. A nice feature is that the tap is rotatable, so we can actually open the sliding window and point the tap outwards to rinse gear or wash our hair for example. We are now using two 10L fresh water tanks and this will usually last several days before refilling is needed. We are not using this as drinking water, for that we have other jerrycans. 
We are very happy with how the whole system is working, especially now with the recent change to 20L of fresh water. It is a very cheap and simple system to realise and really adds to the level of comfort of the vehicle. 
Our latest addition is a 12V powered shower, this thing is amazing! You just drop the submersible pump in a bucket of water or even in a lake, and it pumps the water through the hose up to the shower head. It's a portable, battery powered system, so you don't have to stay close to the car to take a shower or rinse off gear.